Shopping Cart
Your Cart is Empty
There was an error with PayPal
Click here to try again
Thank you for your business!
You should be receiving an order confirmation from Paypal shortly.
Exit Shopping Cart
Genealogy of the Woodcock Valley
Huntingdon County, Pennsylvania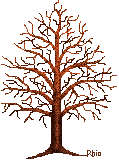 This site is dedicated to the families of the Woodcock Valley area of Huntingdon County, Pennsylvania.
There were several pioneer families to settle in the Woodcock Valley area of Huntingdon County, Pennsylvania, which lies between Tussey and Terrace Mountains. The roots of these families are deep and many still remain today. In such a small and isolated area, the families all became entwined through marriages over the years. Some of the family names include Garner, Shultz, Beaver, Morningstar, Isett, Enyeart, Fouse, Crum, Snare, Grove, Grubb, Hess, Hoover, Fisher, Riley, Norris, and McCall. This website is dedicated to exploring the families who settled in the areas of Walker, Penn, Lincoln, and Hopewell Townships, as well as the surrounding counties they migrated to.
Here, you will find cemetery information, vital records, obituaries, family photos, and a love of genealogy.
After all, 'I hear ethereal whispers persuasive, soft and still, "Daughter, if you don't remember us, who will?"'
What Resources Can You Find Here?
Getting the Most from the Site
Join the site and get involved.

Invite friends, family members, and other family history researchers to join the site.

Interact with other members who are researching the same names.

Post messages to the forum about who you are researching or topics of interest.

Contribute to a

blog

entry.
Comment on

photos and obituaries

that you have a connection to.

Add your own photos and obituaries.

Visit the

links

to other genealogy websites.
Have your family reunions added to the

calendar

.
Let the

administrator

know if you need help, have your own website to link to the site, or need a new discussion topic added.
You can also visit my personal family database at

0

/